Stone Wall Cladding - Melbourne
At Canterbury Stone, we supply premium natural stone wall cladding for homes and businesses across Melbourne. Available in a wide variety of sizes, textures and materials, we can work with you to create a stone cladding look that's perfect for your project. Whether you're thinking stack-stone cladding or drywall stone tiles, we can source, supply and install natural stone cladding for your project.
Available in a range of stone types, with a variety of colours and textures, you will find the tone and texture that suits your aesthetic. Combining rugged stone surfaces with sleek minimalist lines creates an eye-catching contrast. With stone wall cladding, you can add texture, depth and a natural looking finish to any wall or feature. Our stone cladding is lightweight and ideal for interior and exterior feature walls, fireplaces, water features, or house facades.
When it comes to exterior wall cladding, we can supply stone cladding for outdoor feature walls, house facades and other projects. Great for landscaping, you can integrate stone walls into your outdoor design for a stunning organic finish.
All our natural stone cladding products come prepared for easy application on all suitable substrates.
At Canterbury Stone, we work closely with a network of tradespeople and landscapers across Melbourne. We can organise design and install for your stone wall cladding project.
Contact us today to find out more.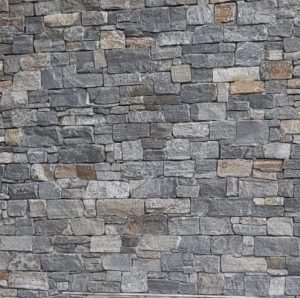 Baw Baw
Light greys and rusty tones make this. a great choice to tie in with bluestone and silver grey granite, or make it stand out against the light colours of limestone and sandstone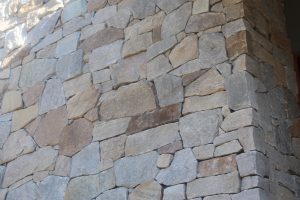 Summit Alpine
Summit Natural split granite is perfect for the residential or commercial applications. It is available in freeform and Z-Tiles
To find out more about our range of natural stone wall cladding, give us a call on 0409 198 379 or contact us online.